Thin Brick Veneer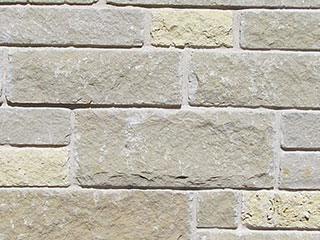 If you like the appeal and aesthetic of brick, you aren't alone. Brick is a very widely used material in interior design, exterior cladding as well as landscape design. While it does lend a very colonial look to the structure, it also complements the look of modernistic and contemporary architecture and styles, when used in moderation. Brick lends a very well balanced look to landscapes because of it's a rustic appeal.

However, working with full brick units isn't always cost efficient or practical. That doesn't mean you have to forgo using brick in your project. Veneer made of brick is an ideal and cost-effective option in settings where you feel you want the appeal of brick. When you are looking for any thin brick veneer products you need look no further than us at E Stone Supply LLC.

We cater to clients in and around Abilene, Amarillo, and Lewisville. Many architects and landscapers from Lockhart, Port Saint Lucie, Ontario and Athens source brick veneer for their projects, from us. Over the decades, we have also catered to clients in and around El Monte, Tampa, and Aurora. In fact, clients from various other cities and towns across Texas, Nevada, and California trust only us for all their thin veneer needs.

We also have a very strong customer base across towns and cities in Florida, Washington, Miami, Indiana, Colorado, Utah and Rhode Island as well. Georgia, Tennessee, Oklahoma, and Ohio are some of the other states we service.


What is Brick Veneer?
Thin brick veneer is lightweight masonry which can be used on the interior as well as exterior walls of commercial and residential structures. This gives them the appearance of conventional brick at a much more affordable pricing, with a much lower impact to the environment as well.

Engineered brick veneer is made from the same material used in standard construction bricks. The only difference is that the veneer is thin cut brick, which makes it easier to install and more cost effective too. It's ideal for settings where weight is a constraint.

Brick veneer generally comes in sheets, which are then cut to specific sizes before being applied to exterior or interior walls. The lightweight nature and small size of the brick makes it possible for these units to be applied on surfaces and walls where standard brick would be too bulky and heavy.


Thin Brick Veneer Applications
This material is very versatile and can be used in a variety of applications including:


As cladding for siding or any exterior part of a house
Covering for the lower portion of a structure's siding
Covering for foundation walls
To face entire walls or part of walls
Complete exterior walls
Exterior and interior fireplaces and fire pits
Backsplashes
Wine cellars
Other

Thin brick veneer installation is a specialized job that requires skill and expertise. However, it's also very important that you source the best quality materials for your project. We provide top quality thin brick veneer that can be used for commercial and residential projects.

If you are looking for excellent quality thin brick veneer of different types, feel free to contact E Stone Supply LLC at 817-615-4977. You also have the option to send us your requests and queries via this Contact Us form.