Limestone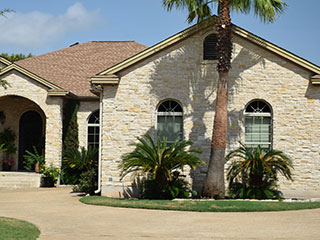 Natural stone of different types are commonly used in landscaping as well as construction projects. Natural stone has a rustic charm that's hard to beat. Little wonder then, that many landscapers, builders, architects as well as interior designers prefer to use these products in their work.

When you are looking for any limestone products you need look no further than us at EStone Supply. We cater to clients in and around Abilene, Amarillo, and Lewisville. Many architects and landscapers from Lockhart, Port Saint Lucie, Ontario, and Athens source limestone for their projects, from us. Over the decades, we have also catered to clients in and around El Monte, Tampa, and Aurora.

Clients from various other cities and towns across Texas, Nevada, and California trust only us for all their limestone needs. We also have a very strong customer base across towns and cities in Florida, Washington, Miami, Indiana, Colorado, Utah and Rhode Island as well. Georgia, Tennessee, Oklahoma, and Ohio are some of the other states we service.


What is Limestone?
Limestone is a sedimentary rock that's made up of fine sediment, calcium and/or magnesium and calcium carbonate. It is formed when a number oflayers of minerals such as calcite and the shells & skeletons of marine organisms undergo lithification. In this process, loose sediment gets transformed into a solid sedimentary rock. As mentioned earlier, this stone has a very even texture, and its subtle grain and color variations lend it a very distinctive look.


Why Opt for Limestone?
There are a number of reasons why you should consider using limestone in your landscaping or construction projects:


It has a uniform grade and texture.
Weathers naturally over time.
Its appearance improves with age and the colors become much mellower as they blend into its appealing natural patina.
It's a very homogenous natural product.
The slight grain and color variances make it suitable for existing and future project expansions.
It's possible to split the stone in any direction.
It can be cut into a variety of sizes and shapes.
Limestone can also be sawn, planed or hand-worked to create various architectural elements such as pavers etc.
Texas Limestone
Texas Limestone is a very popular stone that is available in a range of color variations. It is available in a finely dressed, sawed, smooth or rusticated finish, in various shapes and sizes. Its appearance develops a natural patina over time, which adds a very characteristic and classic look to the stone.


Austin Leuders Limestone
Lueders limestone is dense, stunning in appearance, resilient and suitable for use in areas where there is a wide temperature fluctuation throughout the year. This stone has a rugged surface and is available in a range of colors and textures as well. Custom home builders and architects use this stone in their projects to create a unique look for their clients' properties.

If you are looking for excellent quality limestone of different types, feel free to contact E Stone Supply LLC at 817-615-4977. You also have the option to send us your requests and queries via this Contact Us form.