Natural Stone Veneer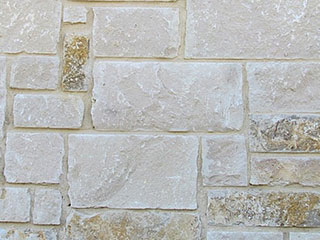 Many property owners like the look of natural stone. While these products are very resilient and long lasting there are some downsides to using natural stone. Most of these materials can be pretty heavy and not always suitable for all types of structures. Shipping and labor costs of natural stone are much higher compared to many other materials on the market today.

However, natural stone veneer provides you the best of both worlds because you get the quality and aesthetic you like without the high costs associated with natural stone. Today there are a large number of companies on the market that provide these products. However if you want high quality natural stone you need to ensure that you source it from a credible and experienced supplier like us.

When you are looking for any thin stone veneer products you need look no further than us at E Stone Supply LLC. We cater to clients in and around Abilene, Amarillo, and Lewisville. Many architects and landscapers from Lockhart, Port Saint Lucie, Ontario and Athens source stone veneer for their projects, from us. Over the decades, we have also catered to clients in and around El Monte, Tampa, and Aurora. In fact, clients from various other cities and towns across Texas, Nevada, and California trust only us for all their thin veneer needs.


Types of Natural Stone Veneer
Our company has a very strong customer base across towns and cities in Florida, Washington, Miami, Indiana, Colorado, Utah and Rhode Island as well. Georgia, Tennessee, Oklahoma and Ohio are some of the other states we service. We carry a variety of products including:


1. Real Stone Veneer
This material has all the excellent qualities of real stone, aside from the weight, which makes it much better to ship to the job site. There are a number of other benefits to using real stone veneer such as:


Easy to install
Extremely versatile and can be used in various settings
Suitable for interior and exterior applications
They don't get impacted by the weather
Lower shipping and fixing costs as its lighter than natural stone
Available in various shapes, sizes and textures
Very and resilient and long lasting
2. Wholesale Natural Stone
Many landscaping and construction projects call for large amount of natural stone of different types. We have a wide variety of wholesale natural stone that can be used in residential as well as commercial projects. We carry a wide range of natural stone products including:


Slate
Sandstone
Bluestone
Flagstone
Granite
Marble
Ledgerstone
Building rock
Medium stack
Thick chunks
Thin stack
Patio stone
Others
3. Natural Ledgerstone
This stacked stone is used for cladding, veneer and siding and is suitable for commercial and residential structures. Thin ledgerstone veneer is cut from real stone and handcrafted by skilled & experienced stone cutters. It can be used for various features in interior and exterior spaces that become a focal point in that space. Natural ledgerstone is available in panel form which can be installed easily and lends a seamless look to the structure.

If you are looking for excellent quality thin stone veneer of different types, feel free to contact E Stone Supply LLC at 817-615-4977. You also have the option to send us your requests and queries via this Contact Us form.